What happens when a young hedge fund manager spends a small fortune to have lunch with Warren Buffett? He becomes a true value investor.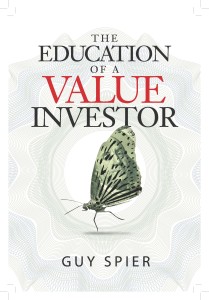 This book traces the arc of a transformation. Author Guy Spier started his career as a Gordon Gekko wannabe — brash, short-sighted and entirely out for himself. Then, a series of transformations and self-realizations led him from an investment banking job with a third-rate firm to managing his own fund, which has generated tremendous returns for his investors. His journey began with the discovery of Ben Graham's The Intelligent Investor, then took him on a path to a life-changing meeting with the renowned investor Mohnish Pabrai, followed by his famous lunch with Warren Buffett. That $650,100 meal proved to be a bargain, teaching Spier some of the most valuable lessons of his life.
Along the way, he has gained many powerful insights about investing and business, including: why the right mentors and role models are the key to long-term success as an investor; how a top-notch education can get in your way; why self-knowledge is so critical to becoming a great investor; and how Buffett taught him that the ultimate goal in life is to be true to yourself.
This book is an extraordinarily candid memoir that takes the reader into some of the darkest corners of Wall Street. It's also a remarkably smart and practical guide to what it takes to become a successful investor. Most important, Guy Spier provides those who want to take a different path with the insight, guidance and inspiration they need to succeed on their own terms.